We Are Expert at Finding Properties for Our Clients
The Leader in Real Estate Search anywhere in Portugal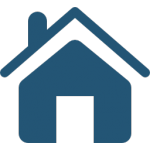 Real estate hunters manage the property search for their clients looking to buy or invest hassle free in Portugal. We provide an end-to-end service and organise the entire search process including prospecting on the entire market in agreement with the client's brief, selection of properties via the online customer area, pre-visits, various technical checks, negotiation and support until signing the property deed.
The mission of Real Estate Hunters Portugal Invest is making their client's life easier by managing all aspects of property search and representing their interests. This profession is complementary to the one of traditional real estate agents who work on behalf of vendors.
Your Property Hunter
Michel Thirion
Contact : thirionmichel1@gmail.com
+351 919678799
Real Estate Hunter Portugal Invest
N°1 in Property Search across Portugal
GET THE MOST OF YOUR CONSULTANT!
•We will find pocket listings and properties that you would not have found on the market. will find pocket listings and properties that you would not have found on the market.
•We act fast thanks to our trusted network of real estate professionals on the Portuguese market and thanks to the excellent relationship we build with our clients.
•We speak the local language and we benefit from priority access to the listings of various industry's players across agencies, property dealers, developers, architects and private owners.
Your real estate hunter
Michel Thirion
Contact : thirionmichel1@gmail.com
+351 91967879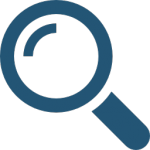 Benefits of working with us
Have you ever dealt with a property hunter? Working with our real estate hunters, in 5 points it is:
•We analyse the entire market: private owners, real estate agencies, online portals, property dealers, developers, asset managers, field prospecting, notaries, public sales, architects, real estate experts, etc.
•We present you the best deals the market has to offer following your search criteria and we can arrange pre-visits.
•We write a precise and complete report on each property visited in your client's area to which you have access on our website: photos, location, characteristics, exact measurements, objective opinion from your consultant at Real Estate Hunter Portugal Invest.
•You get your property within a defined period.
•You keep a single point of contact throughout the entire process who knows you, your search criteria and preferences perfectly.
Your real estate hunter
Michel Thirion
Contact : thirionmichel1@gmail.com
+351 919678799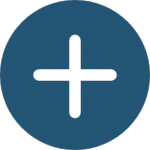 We are on site and our local expertise of the region and the real estate market allow us to find the property you are looking for at the best price.

In a busy market, we know where to look, we have established contacts, a trusted network and we know how to conduct effective and constructive research, creating considerable time and money savings.

Your interest is at the heart of what we do. We are independent and don't have links or particular interest with any real estate agencies.


We are at your service.
When and why to call a real estate hunter.
To help you achieve your goals, the real estate hunter will deploy various tactics. On the one hand, human resources through his network of local informants. On the other hand, technological solutions such as automated monitoring on real estate online platforms. This in order to identify 100% of the properties that meet your search criteria.
By his neutral position, the real estate hunter is your best ally
Sell ​​at the highest price! This is the mission implicitly instructed by an owner or explicitly assigned to the real estate agent.
Consequently, one can legitimately ask the following question: given the mission entrusted to him, can a real estate agent really adopt a neutral and fair position between a seller and a buyer?
This statement is in no way intended to discredit the integrity of the real estate agent. Simply, it is clear that the circumstances place him in a role that makes him both judge and party. Because he has been entrusted with the sale of a property, the real estate agent becomes, despite himself, the obligated owner!
Unlike the agent, the real estate hunter is mandated by the buyer! Calling on a property hunter means relying on a professional negotiator who does not deal with sellers:
· No commercial dependence;
· No relationship of an "emotional" nature.
As a local market expert, the real estate hunter is best able to lead the negotiations to a fruitful outcome. If necessary, your real estate consultant will also be there to alert the buyer to an asking price that turns out to be off-market!
The role of a traditional real estate agent: selling HIS properties
A second direct consequence of the compartmentalization of the Portuguese real estate market is that a real estate agent only has a variety of properties to offer: the ones from his own portfolio.
Meaning that the real estate agent has no interest in introducing his client to properties on which he does not have a sale mandate. Even if this property would better meet the expectations of its client!
Your real estate hunter!
Michel Thirion
Your property investment with peace of mind in Portugal
All property hunters must conduct their own due diligence process before offering any property to their clients. This standard is of paramount importance for any kind of building, being a new building, a residential development or an existing building.
Due diligence is an investigation and verification of all documents and information about a particular property. This method aims to ensure that whatever is promised during the talks is actually delivered at the time of purchase. All aspects of the financial, accounting and tax aspects of the property must be evaluated during the process. Technical and ethical analysis, with a guarantee of impartiality and confidentiality. Therefore, Michel Thirion "Property Hunter Portugal Invest" is essential for the purchase of your property in Portugal.
It is therefore our responsibility to ensure that all information on properties sold is guaranteed.
But how do I do it? Here is the procedure explained.
The important research process
Real Estate Hunter Portugal Invest works in partnership with legal professionals which allows to verify the following criteria:
- Who is the project owner, who owns the land and/or property?
- Are the sellers the owners themselves (or legal representatives) of the property to be sold?
- Are the legally required planning permissions secured?
- Is there a pending planning and/or licensing issue?
- Does the property have any associated debts?
- Have the bank loans been properly secured?
- Which conditions of sale are unusual?
- In case of a foreign buyer, are the contracts to be provided in the language of the buyer, in addition to Portuguese?
- These are a few checks we would provide among others.
The result of the due diligence process is usually a report indicating the general situation of the object of the transaction, where their values ​​are confirmed and identifying their contingencies. This report forms part of the preparation of the relevant legal documentation as well as assisting in the determination of the values ​negotiated.

Real Estate Hunter Portugal Invest would never promote any property, project or land, until it is verified that all the above mentioned elements are in agreement with the law and local legislations. Thus, advertise a property only when it is compliant. Michel Thirion is proud to rely on highly qualified professionals, as well as on an international law firm "MEF&R Martinez-Echevarria Ferreira & Rivera", which is experienced to represent you with any legal matters. We want to make sure that your investment is safe in Portugal, in accordance with the laws in place and without any problem.
New !!
Real Estate Property Hunter Portugal Invest through Cafimo (formerly Cafpi Portugal) advises you on the financing of your real estate projects:
100% free credit intermediary service
Personalised support at each stage of the mortgage application process and considerable time savings.
Negotiation of competitive interest rates and overall financial conditions
Let us help you find your dream property in Portugal. !
Feel free to get in touch for any information.
www.chasseurimmobilier-portugal.com
All the best,
Michel Thirion
thirionmichel1@gmail.com
.