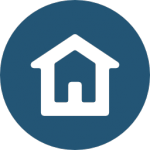 Administrative procedures required to purchase or for a long-term rental
1 - Property search.
2 - NIF Registration (Fiscal identification) which is mandatory in Portugal to buy or rent long term.
3 - Opening a Portuguese bank account, possibility to do so prior to arriving in Portugal.
4 - Drafting of the purchase and sale agreement, verification of all charges, collection of documents regulated by Portuguese law.
5 - In-person support at the notary including translation of the deeds.
6 - Setting up utilities contracts: water, gas, electricity and internet.
7 - Insurance coverage (we are licensed agents).
8 - For retirees, constitution of the NHR application (Non-Habitual Resident) tax exemption from pension, case preparation, presentation to the Portuguese Tax Man.
9 - Portuguese social security registration.
10 - Help with settling in and integration.

Your real estate hunter takes care of everything.
Services proposed when signing a search mandate:
Why trust Real Estate Hunte Portugal Invest?
We are here to represent your sole interest, we have no ties or particular interest with real estate agencies, or other brokers. We are at your service!We sort out all administrative procedures for a purchase or long-term rental.We offer the first annuity of home insurance.The real estate hunter's fees for the purchase of a property are calculated at 4% of the transaction price, transparent to the buyer and payable upon signature of the promissory called "Contrato de Promesa Compra Venda (CPCV).
Concierge services.
House cleaning services.
Garden and swimming pool maintenance.
Laundry service.
Transportation service.
Rental search and inspection of the property + visits €650.00 No administration fees.
Your property hunter
Michel Thirion